Tournament officials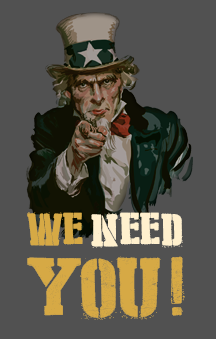 Your tournament needs you!
Referees
If you are able to give a little time to help to spectate map attempts for teams, you will be helping this Tournament to function! The more Referees, the better!
We have some Tournament Referees now but having more would make things much easier!
What do Referees do?
Spectate map attempts by a team
Record replay files
Take note of kills, deaths etc
Send evidence to Marty.
All instructions will be provided.
Apply now!
If you would like to volunteer to be a Referee, please send Marty a message to apply now.
People not in teams would be preferred but that may not be possible.
Therefore, please consider it even if you are in a team.
Note: Referees must be respected - they are neural participants in map attempts. Any player found to be harrassing a Referee will be banned.
Admins
We now have three Tournament Admins.
The function of Tournament Admins is to assist in verifying the results of map attempts. This might mean checking that calculated points are correct and approving results.
Admins may also be needed to judge appeals or assist Referees with difficult questions.
People not in any teams would be preferred. Perhaps you know of someone?
Note: Admins will be anonymous - they have final say and will not engage in arguments.